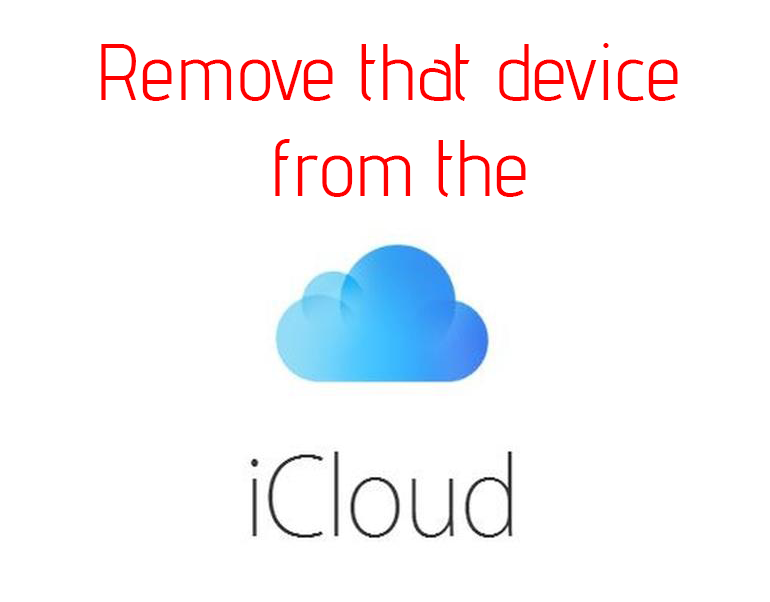 Remove your Device from iCloud
There are 3 ways to do this, how you choose to do it is up to you. (the 3rd requires a mac)
The first way to delete a device off iCloud is using your iDevice.
Go to Settings on your iPhone.
Locate iCloud. Tap your iCloud name.
Once you have accessed iCloud, go to your account details screen and choose "Devices". You will see all devices synced to your iCloud account here.
Tap on the device you want gone and click Remove From Account. A verification message will pop up, Click "Remove" to confirm then the device will be gone from the list.
The second way to delete a device off iCloud is by using the World Wide Web <Optimus Prime Voice>
Go to "Settings > iCloud" on your device. Then turn off "Find My iPhone". Alternatively, you can reset your Apple device to factory settings.
Go to iCloud.com on your browser. Sign in with your iCloud account.
Navigate to Find iPhone on your iCloud account.
Then click "All Devices" and choose the offline device.
Click on "Remove from Account" and the device will be removed from your iCloud account.
The Third and final way to delete a device off iCldoud is by using a Mac
Launch "System Preference" on your Mac and click on "iCloud" to open it.
Click on "Account Details" on the left side of the screen. You will see a password prompt that requires your Apple ID password. Enter your password and click "Continue".
On the Account Details window, tap on "Devices".
Highlight the device you want to remove and Click "Remove From Account".
Tap "Remove" from the pop-up confirmation window.